Quality Coloring Books for Adults, Teens and Kids
Browse our recommended coloring books from Leisure Arts and Dick Blick Art Supplies. You'll find many interesting styles and themes in challenging, complex designs for adults and serious coloring hobbyists of any age, plus unique theme coloring and activity kits for all ability levels.
You'll find my recommendations and suggestions for books to please colorists of all ages here with unique arts and crafts gifts suitable for artists of every skill level.
Click any book title to view sample pages and full coloring book details at the publisher site.
Any purchase you make after clicking on a title link from these books and art supplies earns me a small commission without adding a penny to your cost.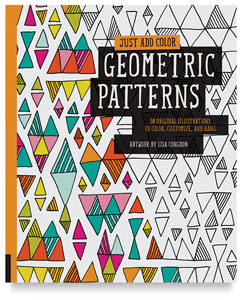 Just Add Color Series Coloring Books