Educational Printables
Activity Pages, Work Sheets, and Paper Crafts
Classroom and home school printable activity sheets and paper crafts - stickers, labels, bookmarks, coloring pages and posters.
Mini Apple Labels or Tags
Print a sheet of apple mini notes - these printables include faint guide lines for writing. Use as stickers, tags, name plates or labels ..
Lunch Box Notes / Cubbie Tags / Labels
These cute printable animal labels can be used for so many things: make a book plate or cubbie label, tuck a note into a lunch box, print stickers to use as name tags, bus tags or folder labels ...
Letter Writing Shape Papers
Make writing seasonal and fun with printable shape papers with lines, ready for practice writing and coloring.
Pumpkins, shamrocks, Christmas trees, hearts, leaves, rabbits and more ...
Face Mask Paper Crafts
Fun for unit studies or Halloween, Mardi Gras or fancy dress play, this frog mask is just one of the many printable masks available from our collection.
Graduation Diplomas
Diplomas to print out and personalize in celebration of another completed school year or course.
Worksheets and Activity Pages
Worksheets with Borders - handy for storyboards, creative drawing, collage or charting.

Months Border Sheets
Months of the year border sheets
Alphabet Letters & Numbers
All the letters of the alphabet with pictures to illustrate each letter, plus numbers with shapes and pictures ready to print ...
Fun With Shapes
Printable coloring pages filled with common shapes -arrows, stars and more.
Rev. Dr. Martin Luther King, Jr write and color worksheet with 'I Have a Dream' heading and image of MLK to color in. Write a poem, story, or share a dream using the guidelines for writing.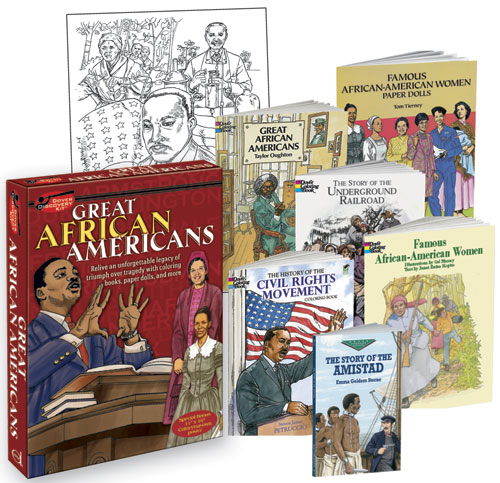 Great African Americans Discovery Kit - $19.99
Nelson Mandela anti-apartheid hero and South Africa president, portrait with inspriational quote poster coloring page.
Nelson Mandela Portrait Poster

Related Crafts & Shopping