Printable Cupcake Toppers, Bunnies and Chicks
Sweet animals basket design food flags, stickers or cupcake topper toothpick flags. Print a sheet and cut out using scissors, craft knife or a standard papercrafts punch. Glue or tape to toothpick, drinking straw, coffee stir stick, or lolly stick.
Attach each topper to a toothpick, short drinking straw or coffee stir stick.
Die Cut Crafts and Patterns - Easter Printables - Cupcake Toppers
Easter Animals Print and Cut Food Flags
This printable topper sheets can also be used to make Easter stickers or gift tags!
Simply print on self adhesive paper and cut out or print and stick on using glue stick or home made stamp glue.
Baby Animals Cupcake Toppers Printable Sheet - Adobe PDF, 8.5" x 11" contains 12 stickers or cupcake toppers as shown above. Cut into squares or circles as desired.
More Easter Basket Printable Stickers or Toppers
You might also like our printable Easter basket design stickers / cupcake topper food flags (sample shown below). Each sheet contains 12 stickers of this same design.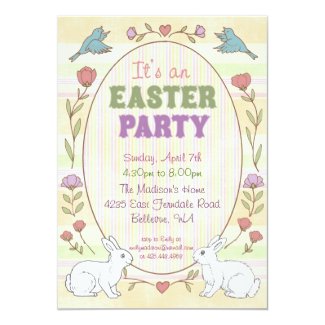 Easter Party Invitation by bnuteproductions
Check out more Easter Invitations at Zazzle