Fairy Clip Art - Faeries Scrapbook Graphics
Fairies and magical elves clip art - original graphics of cute and magical fairies, fairy wings, fairy princess tiaras, fairy castles and faery landscapes.
Click a link or small picture to open a new page with a larger image you can print or save.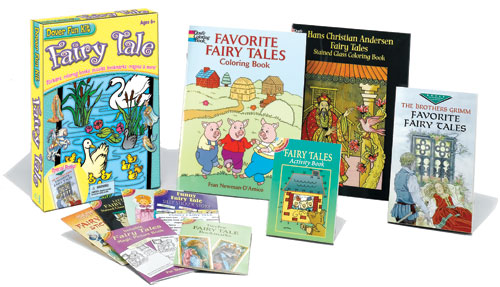 Fairy Tale Fun Kit - $16.95
from: Dover Publications
Black and white faerytale world colorng pages - make your own clip art.